How I read RSS/Atom
How do you read modern internet ? Dunno, but I do it with Newsboat, - is a RSS/Atom reader for text console and It's written with C++ so you can have a lot of fun to learn.
Main features:
Simple feed list stored in textfile
Tagging
Support for ATOM
Support for 3dparty RSS systems authentication and password for external APIs
Take a look below to understand how it looks
UI looks like this: Main screen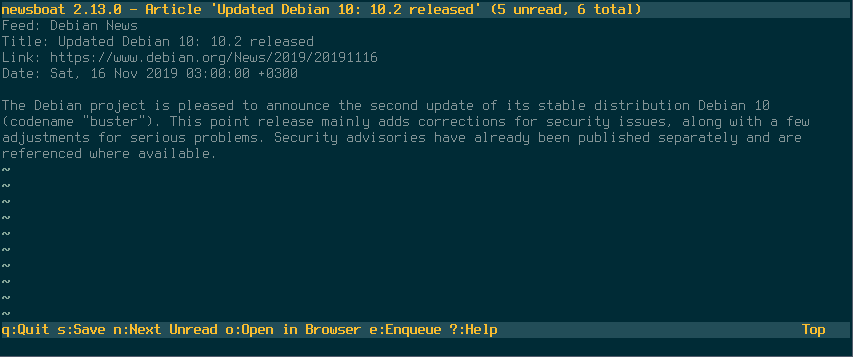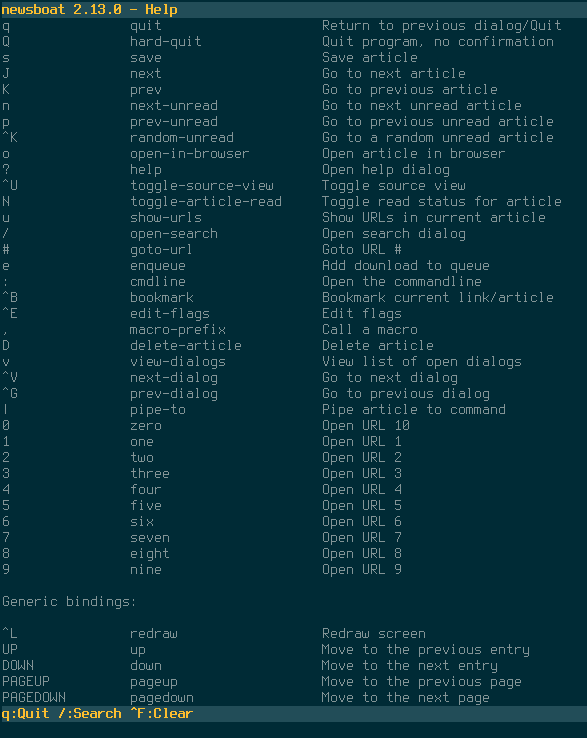 ---
No webmentions were found.
Comment with an Email
No comments here yet Write here gently